Anyone Can Rise to Greatness
To brighten up this dreary grey Monday at the end of summer, here's some Monday Motivation for you: the latest in my series of bakery motivation drawings!
Anyone can rise to greatness – even this wide-eyed little ball of dough can become a big loaf of bread one day.
Bakery Motivation
I have a whole page of doodles in my sketchbook of ideas for my bakery motivation series – simple, inspirational posters featuring bread and cakes and messages of wisdom/philosophy/inspiration! I hope you'll find them cute and inspiring to spur you on when you're having a bad day.
The series started with my Cake Philosophy Poster.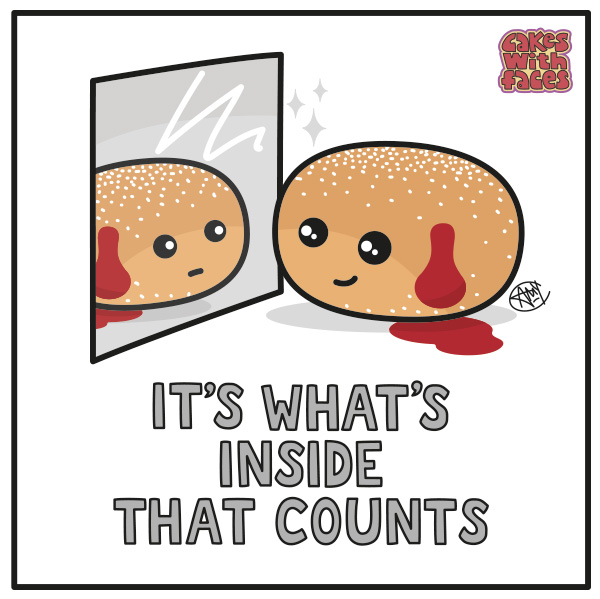 More Drawings
For now you can see more of my artwork on the Gallery page. I'm revamping my site and am thinking of moving my artwork over to Deviantart or Pixiv so it may not be there in a few months time, but you'll be able to see my artwork somewhere instead. And I always post my sketches and drawings on Facebook, Twitter and Instagram if you want to see more of them.
Remember if you like my artwork, you can support Cakes with Faces in my shop – everything's my own original design and only available right here (and in my Etsy shop!).