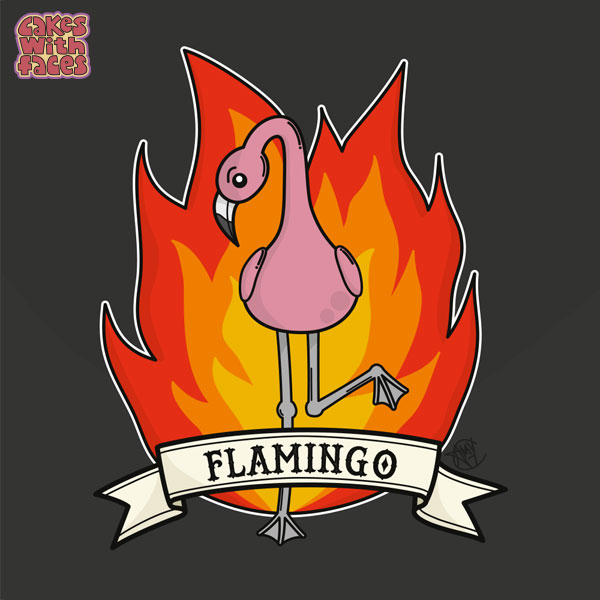 FLAMINGo
Just a silly drawing for fun – a flaming FLAMINGo surrounded by burning flames!
Flamingos are lots of fun to draw, with their curvy necks, skinny legs and knobbly knees. The pink kind of clashes with the flame colours but that can't be helped. He looks so fearsome I decided to make him into a dark, tattoo style design and I'm happy with how it turned out.
Rough Sketch
The rough sketch is below – I'm still loving my Muji sketch book with its rough paper, although I wish it was spiral bound as the pages are starting to fall out. I don't use any fancy pens for sketching out ideas – just a regular biro.
What Else I'm Working On
Apart from this I've been working on finalising the designs for the next t-shirt release, and my comic book, which is a sequel to How to Make Sushi. It'll be out later this year – keep an eye on Facebook, Twitter or Instagram for updates!