Hamanote Line
Hamanote Line! It's a very niche pun, but once it came into my head I couldn't resist drawing it!
Hamsters + Yamanote Line = Hamanote Line. Combining three of my favourite things: puns, Japan and hamsters!
Thanks for all the love for the Hamanote Line on Instagram, Twitter and Facebook. I wasn't expecting anyone to like it! It was definitely in the category of: I don't think anyone will get this, but I'm going to draw it anyway…!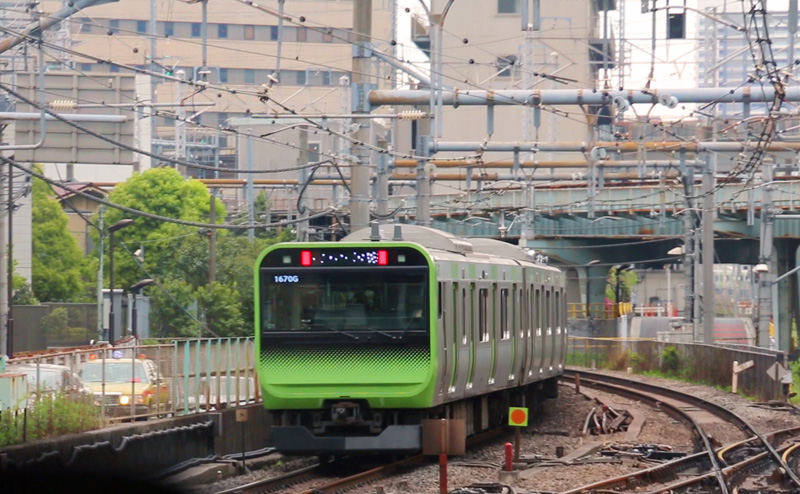 Yamanote Line
The JR Yamanote Line's one of the main train lines in Tokyo. It runs in a loop around the city. If you go to Tokyo you'll probably find yourself on it a lot!
The styling look of the trains and signs round the station's really iconic, with the green colour scheme, and to me it's one of the symbols of Tokyo.

Like many train lines in Tokyo, a jingle plays when the train gets to each station, signalling where you are. Known as departure melodies, they're unique to each station, and the sound of them makes me so nostalgic for Japan! I think it's because you hear them so often travelling around Tokyo on the train, but don't really focus on them.
Things I Miss about Japan
In case you missed it, here's a video about all the things I miss about Japan. Those train station jingles are one of them, and from the comments on YouTube it's great to know I'm not alone!