During the lockdowns I've been enjoying painting at the weekends. While I love digital art, it's nice to have a break from staring at a screen. I've mainly got into watercolours.
Recently I've enjoyed combining my love of hamsters and art in a series called Hamster Art Gallery, with hamster versions of famous artworks from history.
---
Hamster Starry Night
The first in the series, in acrylic paint on a mini canvas – I find these canvases irresistible in shops and have a collection of blank ones waiting for paintings. Originally I planned on doing all the paintings on mini canvases and holding a whole miniature hamster art show (no biting the paintings!).

---
Hamster Sistine Chapel
I painted this after saying goodbye to my tiny best friend Kyary Hamu Hamu, so it's also a tribute to her.
Immediately after starting I regretted having to draw a hand, but I think it came out ok!

Here's the rough sketch: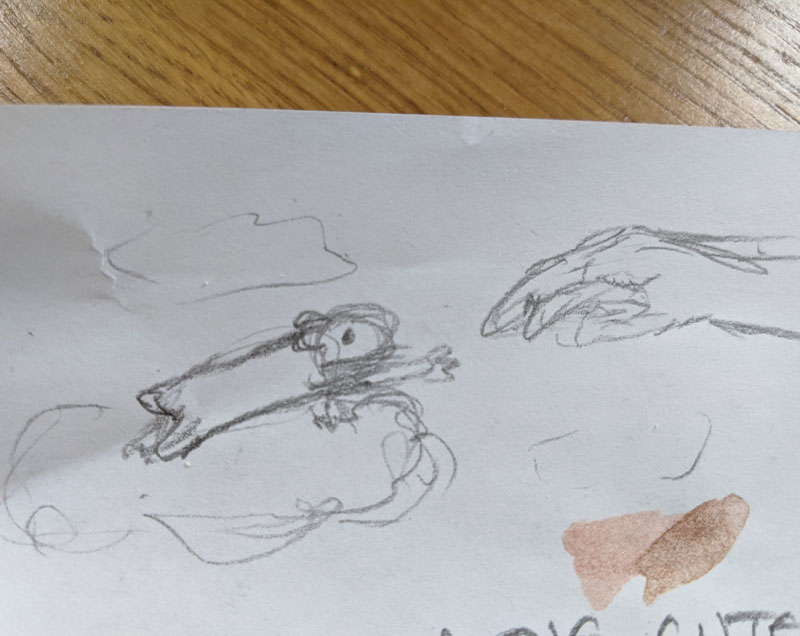 ---
Hamster Mona Lisa
Mona Lisa sharing a moment with her little hamster friend.

---
Girl with a Pearl Earring (and a Hamster)
Hamsters are way too squirmy to stay perched on your shoulder for more than a few seconds, but we can dream…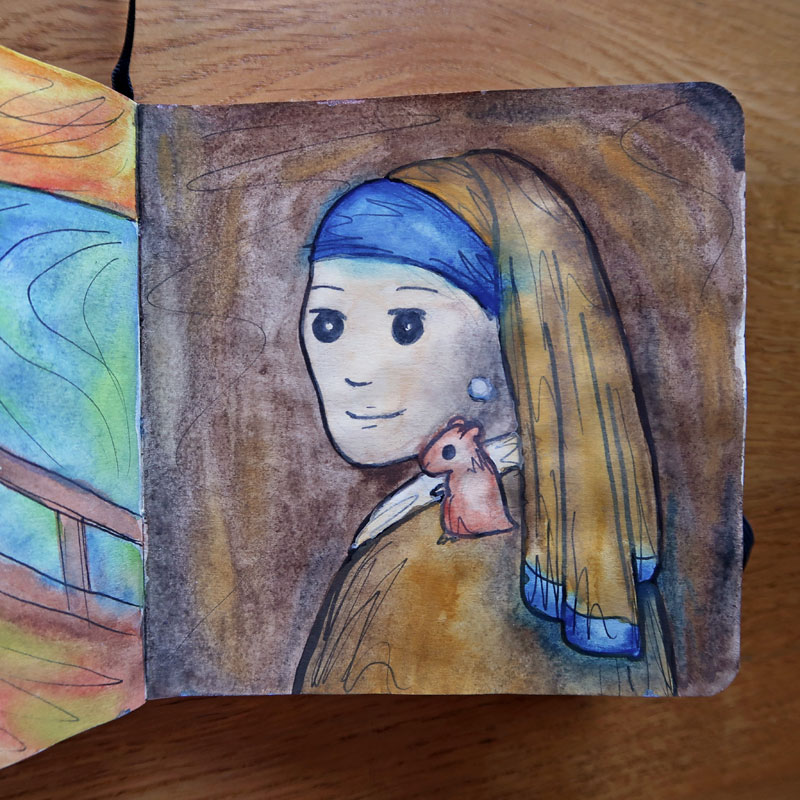 ---
Hamster Scream
I found a gachapon of this once! The series had various animals acting out The Scream by Munch.

---
Hamster Birth of Venus
Botticelli's dreamy ocean masterpiece, recreated in shimmery metallic watercolour.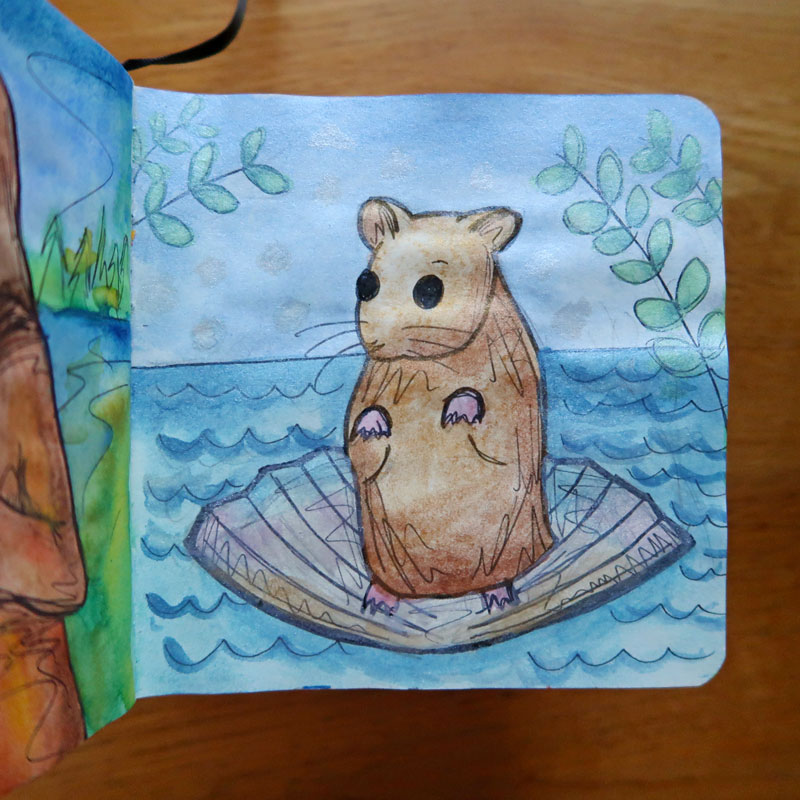 ---
The Waterlillies by Monet
My new garden pond inspired me to paint this hamster version of Monet's Waterlillies, with a little ham perched on a lily pad:

---
Sunflowers by Van Gogh
When I was growing sunflowers as seedlings my hamster was very interested, just like this; I think she wanted to eat them!

---
Van Gogh's Chair
A little ham sitting peacefully on Van Gogh's famous chair. If the perspective looks off, it's because it's not quite right in the real painting either!

---
Hamster Great Wave
A tiny hamster riding the waves – the great wave off Kanazawa by Japanese artist Hokusai.

---
Hamster Ophelia
A hamster version of pre-Raphaelite Ophelia by Millais. Ophelia's pose in the real painting is just like this – perfect for a tiny ham to perch on!

---
If you like hamsters…
I love them too! Take a look at my designs featuring the cutest hams. They're all original designs, only available at Cakes with Faces (worldwide shipping).