Come and see Cakes with Faces at Hyper Japan Festival on 13-15 July 2018 at London Olympia!
Hyper Japan is an event all about Japanese culture. It's on twice a year, at Christmas and in the summer. The summer festival is the larger event, with more stage performers and lots going on!

8 Must-Do Things at Hyper Japan
UPDATE: In the video it says no fake weapons are allowed; there are now some new guidelines from Hyper Japan about cosplay weapons.
What's at Hyper Japan?
Hyper Japan is an event about Japanese culture, both traditional and modern. There's all sorts of stalls, workshops and performers – it's the UK's largest Japanese event. Definitely worth a visit if you're interested in any aspect of Japanese culture.
Japanese food stalls
Bands and performers from Japan
Stalls with all kinds of cute things
Special guests, meet and greets and talks
Japanese tourist boards
Fashion and cosplay shows
Craft workshops
Cooking tutorials
Sake tasting experience and bars with Japanese drinks
New Venue
For the past couple of years Hyper Japan has been at Tobacco Dock in London, and this summer it's back at Olympia, which is easy to get to from Kensington High Street.
Bon-Odori Challenge
Bon-odori is a group dance at summer festivals (matsuri) in Japan. It's a simple dance to traditional music, and everyone in the crowd joins in. For the first time there'll be a bon-odori dance at Hyper Japan. There are 5 moves in the dance routine – it's easy so everyone can join in together. You can learn the moves in the video below – and they'll be teaching them on stage too. They're aiming to get 3000 people dancing together – that'll definitely be amazing!
I first saw the dances at summer matsuri in one of Simon and Martina's videos (my YouTube favs) and thought it looked fun, so I'm looking forward to joining in, if it's not too busy at my stall!
Japan Food Show
Also new this time is the Japan Food Show. There'll be over 30 stalls showcasing Japanese food ingredients, to level up your Japanese cooking at home. If you don't live near London, it can be tricky to find Japanese restaurants, so cooking your own Japanese food at home is a great way to satisfy your cravings. I'm hoping there'll be lots of tasters!
On Saturday and Sunday your ticket gets you into the food show as well (Friday is trade only).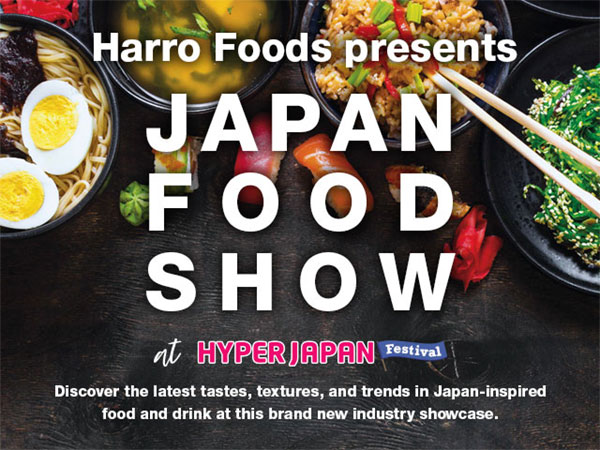 Hyper Japan Floor Plan
The official floor plan and exhibitor list are now available!


Cakes with Faces at Hyper Japan
I'll be there with my stall! You can find Cakes with Faces on the ground level in the Kawaii and Fashion section.
It'll be my largest booth at Hyper Japan so far – come and see my t-shirts, cute dresses, hoodies, enamel pins, sushi comics and cushions. You can take a look at everything in the online shop and decide what to get!
I'll be on the stall on all 3 days, so come and say hi, and tell me you read my blog post. I'll also be filming a video for YouTube – if you're already a subscriber, I always love chatting about Japan!
Follow Cakes with Faces on Twitter or Facebook for pics from the show:

Tickets
Tickets are available from the Hyper Japan website. In previous years, there have been weekend and day tickets. On Saturday it's split into two sessions, so you can choose the morning or afternoon.
Friday is usually the least crowded day if you can make it then. Not all performers are there every day, so check the schedule if there's anything in particular you want to see.
See what it's like at Hyper Japan
Watch my video from last summer to see what it's like! If you have any questions just get in touch.
Last time was extra special because Dreamy Bows brought Harajuku icon Haruka Kurebayashi to Hyper Japan as a special guest! I met her at their kawaii party – which was the cutest night ever – where I asked her all-important and 100% serious interview questions like: what are your favourite sweets???
See More of My Designs
Take a look at my designs for a preview of what I'll have at Hyper Japan! They're all original designs, inspired by Japan and kawaii style. See you there!