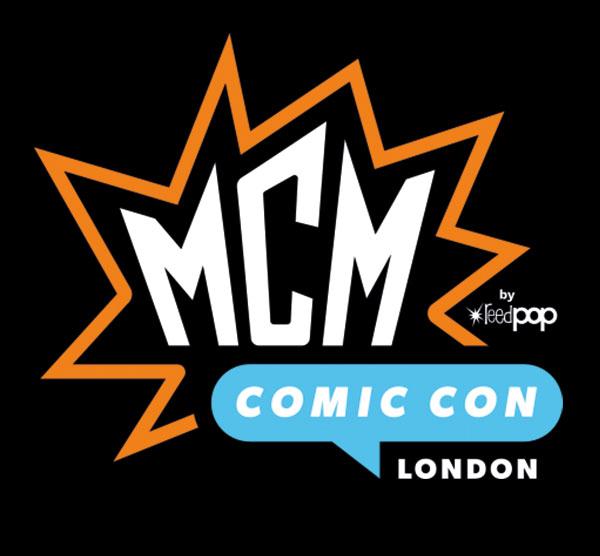 Come and see us at MCM London Comic Con on 24-26 May 2019 at ExCel in London!
What's at MCM London Comic Con?
MCM London is the UK's largest comic con. It's absolutely huge! There are over 130,000 people over the weekend.
Stalls with all kinds of things: anime, manga, Japanese sweets, video games, board games, comics, plushies, figures, cosplay stuff and lots more
Thousands of cosplayers
Comic Village with independent artists
Panels on stage
Special guests signing autographs
And I'll be there with my stall – it's where Cakes with Faces first began back in 2011!
What's it like?
See what it's like at comic con in my vlog from last time:
Cakes with Faces at Comic Con
Come and say hello at my stall! I'll be in the North Hall near the Pop Asia section.
I'll be there with all my Cakes with Faces items – everything on the stall is my original design:
You can take a look at everything here online – and I always release new designs at the show too! Keep an eye on Twitter and Instagram to see what's new.
Floor Plan
Comic Con is spread out over two halls of ExCel – it's massive. It's so easy to miss things, so make a note of where I am on the floor plan. Every time there are several people who say they couldn't find my stall and it always makes me sad!
The official floor plan with all the details will be out a couple of days before the show. I'll post a link here when it's out so remember to check back!
Venue
ExCel is a huge exhibition centre in East London, near the O2 (Millennium Dome):
How to Get There
The easiest way to get to ExCel is on the train. Take the DLR (Docklands Light Railway) to Custom House or Prince Regent Station and follow the crowds! You can use your Oyster card on the DLR just like on the tube.
You can also drive – there's a car park right underneath the venue.
Opening Times
Friday: 10am – 7pm (Last entry 5pm)
Saturday: 9am – 7pm (Last entry 5pm)
Sunday: 9am – 5pm (Last entry 4pm)
I'd recommend going on Friday if you can – it's usually the quietest day so you can have a good look round everything. Saturday can get very crowded, especially in the middle of the day.
Tickets
Tickets are available online from the MCM Comic Con website.
Single day tickets
Whole weekend tickets (priority entry)
General entry from 11am
Priority entry from opening time
With all tickets you can bring children aged 10 or under for free.
How Expensive is Comic Con?
I filmed lots of prices at comic con so you can work out how much to save up! While it's not necessarily a place to find bargains, there's a large choice of items you can't usually find in the shops, so you can see them before you buy them. Plus lots of items from independent designers, shops and artists, so it's a lot more fun than normal shopping on the high street!
Tips for your First Comic Con
This video's a year or two old now, but lots of the tips are still relevant!