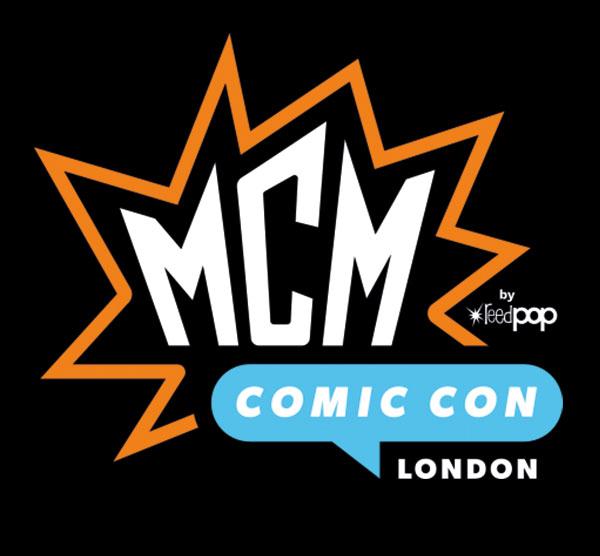 Come and see us at MCM London Comic Con on 26-28 October 2018 at ExCel London. It's Cakes with Faces' last show of the year.
MCM London Comic Con
MCM London is the UK's largest comic con, for fans of cult TV, films, animation, games, anime, manga, cosplay and Japanese pop culture.
Merchandise from films, cult TV, games and lots more
Indie designers and self-publishing comic book artists
Anime and manga merch and figures
Cute merchandise and plushies
Japanese food
Video game demos
Geeky board games
Props, costumes and cars from films
Cosplay masquerade and hundreds of cosplayers
Stage panels and talks
Special guests (autographs and photos)
Comic Con App
There's a free comic con app, with lists of exhibitors, dealers, stage schedules and the floor plan. More details are confirmed as the show draws nearer, so check back on the week of the show for all the schedules and floor plan.
Special Guests
Special guests are usually announced in the run up to the show – they can't always confirm in advance because of filming schedules, etc. So keep an eye on MCM Comic Con's Twitter for announcements. Confirmed so far:
Zach Callison of Steven Universe
Critical Role
Power Rangers Steve Cardenas and Catherine Sutherland
Frank Miller (The Dark Knight Returns and Sin City)
DC writer Brian Azzarello
The full list of guests is updated on the MCM London website.
Cakes with Faces Booth
Come and find Cakes with Faces in the North Hall on booth N1559.
I'll be there with my t-shirts, hoodies, dresses, cushions, enamel pins, sushi comics and accessories. They're all my original designs, only at Cakes with Faces. There's something special about meeting indie designers and artists at comic con, and buying something from the person who designed it, and I always love meeting you there.
You can take a look at everything in the shop and pick what to get. I'll also have some new things:
A brand new t-shirt! *mystery*
MCM London Comic Con Floorplan
Comic Con is HUGE and takes up both sides of ExCel. If there's anything particular you want to see, make a note of where to find it on the floorplan. I can't tell you how many times people have said they couldn't find my booth (even though I try and make it as colourful as possible!) – there really is so much there and it can be hard to find things.
I'll be in the North Hall on booth N1559 (what a catchy and memorable booth number!) between the Centre Stage and the Pop Asia section.
This floor plan's from the official show guide, which also has the list of exhibitors and stage schedules etc.
Tickets
You can get tickets from the MCM store:
Single day or weekend tickets
General entry or priority (gets you in 2 hours earlier)
Definitely get your tickets in advance in advance in case they sell out, and to avoid queuing to buy tickets on the day.
Friday is always the least crowded day (but there'll still be lots of cosplayers, all the same stalls and lots going on). Saturday is usually the busiest, especially around the middle of the day.
Friday 26th October 2018
Priority entry 10am – 7pm
General entry 12 – 7pm
Saturday 27th October 2018
Priority entry 9am – 7pm
General entry 11am – 7pm
Sunday 28th October 2018
Priority entry 9am – 5pm
General entry 11am – 5pm
How Expensive is MCM London?
Lots of people ask me how expensive things are on the stalls, and whether it's cheaper than online, to know how much cash to bring. Here's a walk around the show and a look at how much different things cost, including plushies, figures, food, cosplay supplies, games, comics and more:
What's it like at London Comic Con?
See what it was like last time in my video below from May. London Comic Con's on twice a year, in May and October. They're both the same size but the guests are different every time, and there are different exhibits and things going on.
And if it's your first time at comic con, here are my tips for you! This video's from a few years ago but most of it's still relevant: