Christmas Party Dresses
Looking for a dress for your Christmas party? I know I start thinking about what to wear as soon as I know the date…!
Take a look at our collection of dresses for your Xmas party. All original designs, only at Cakes with Faces – no one else will be wearing the same as you!
Available in UK sizes 6 to 18-20.
Comfortable & flattering styles.
Original designs only at Cakes with Faces.
Despatched within 1 working day by Royal Mail First Class or Airmail.
After the party season you can wear them all year round – I wear mine to meals out, concerts, family meet-ups and all sorts of occasions, day and night, and always get lots of compliments! Pair with a cardigan or jacket and long socks or leggings when it's cold, and you can even wear them over a petticoat for a different style.
A galaxy dress with a difference – the constellations are cake-themed! Spot the Buttercream Swirl, The Great Cake Slice, Oreo-n and lots more. Gorgeous galaxy colours and a flattering style with cap sleeves, just above knee length.
Black skater dress with a fun pattern of cat-themed tattoos. Cherry cats, sugar skulls, cat dice and hearts.
Gorgeous blue dress with sharks getting up to all kinds of mischief with their underwater friends. Lots of fun details if you look closely!
Bright and colourful dress with an explosion of cute characters. This dress has everything on it: unicorns, cats, alpacas, avocados and lots more!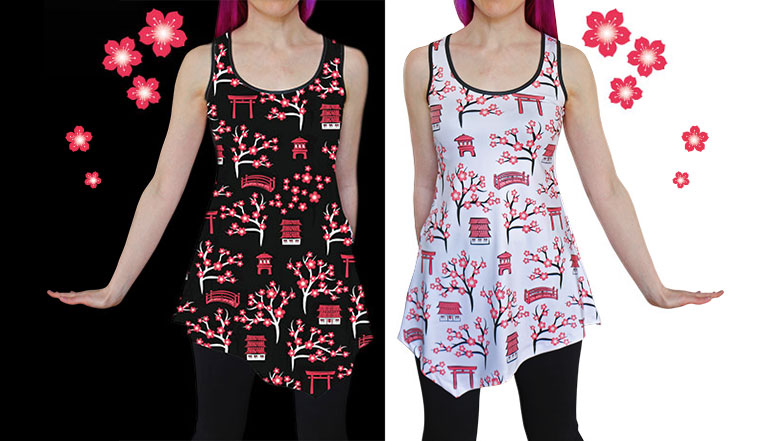 Wear with leggings for a glam look! Available in white and black. Pattern inspired by the magic of Kyoto, for fans of Japan.