Our Great Iced Shark design is now available on a hoodie!
Great Iced Shark Hoodies
Previously we've only had t-shirts, but our Alpacalypse hoodies have been so popular (even though it's supposed to be summertime!) that we've decided to expand the range with Great Iced Shark, and they've come out really well. He looks fantastic (but still unimpressed) on a royal blue hoodie, with contrast white hood lining and cords. The hoodies also have hidden loops at the neck for your earphone wires.
It costs us extra for the upgraded style with contrast hood lining, but we think it's worth it. They're really soft and comfy – there's nothing like a brand new hoodie!
The new hoodie's available in unisex sizes S – XXL (sizing guide).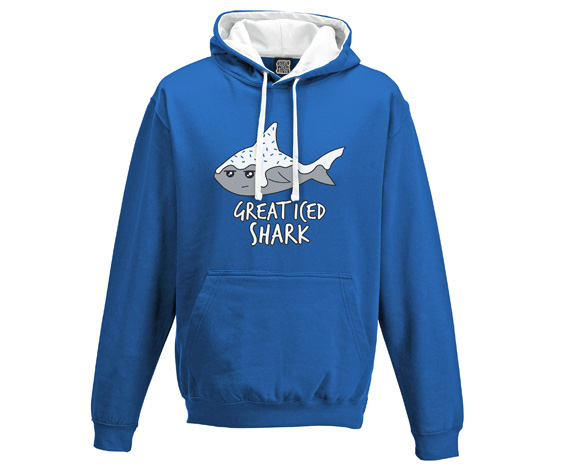 Great Iced Shark T-Shirts
Great Iced Shark t-shirts are still available from the online shop, in standard/mens sizes and ladies slim fit.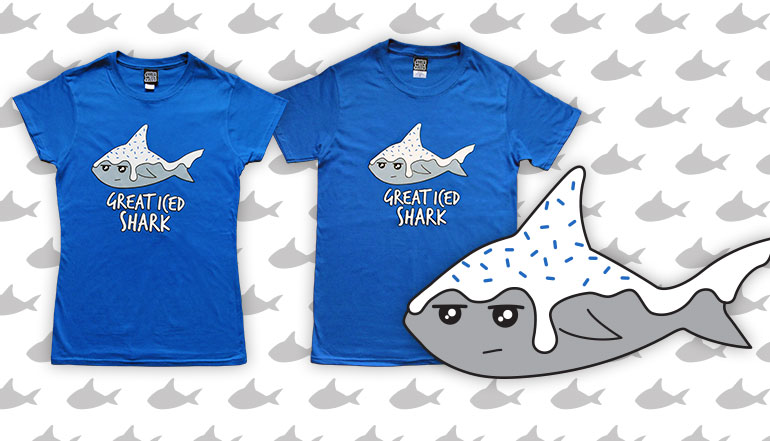 If you Like Sharks…
If you like sharks, you might also like the Shark Attack Cushion and Shark Attack skater dress! They both make great gifts for shark fans. Both are original designs, only at Cakes with Faces.