All orders are sent from the UK within 1 working day by Royal Mail First Class or Airmail (International Standard).

Orders are being despatched throughout the Christmas holidays, when the Post Office is open.
To get your gifts in time for Christmas, order on or before the dates below.
Last Order Dates for Christmas 2020
These dates are based on info from Royal Mail and are not guaranteed. Christmas is a busy time and the post is running slower than usual this year.

UK – Monday 21st December 2020 at midday GMT
USA & Canada – Friday 11th December 2019
Sunday 1st November 2020
USA Economy
(For standard shipping to the USA, the last order date is Sunday 11th December 2020)
Tuesday 8th December 2020
Africa, Asia, Caribbean, Central and
South America, Far and Middle East
Wednesday 9th December 2020
Cyprus, Malta
Thursday 10th December 2020
Australia, Greece, Eastern Europe (except Czech Republic,
Poland and Slovakia), New Zealand and
Turkey
Friday 11th December 2020
Canada, Czech Republic, Finland,
Italy, Poland, Sweden, USA
Tuesday 15th December 2020
Austria, Denmark, Germany, Iceland,
Netherlands, Norway, Portugal, Slovakia,
Spain, Switzerland
Thursday 17th December 2020
Belgium, France, Ireland, Luxembourg
Monday 21st December 2020
at midday GMT
UK
Add a Message
If you're sending a present straight to the recipient, add a note at check-out and we'll put in a message for them!
Gift Inspiration
Take a look at my gift guides for your friends and family:
Shop Small This Christmas
Christmas is the perfect time to support independent shops and designers:
Get unique gifts that they won't have seen in every chain store on the high street
Indie shops and designers rely on your support to stay open
Find something truly unique and different for your friends and family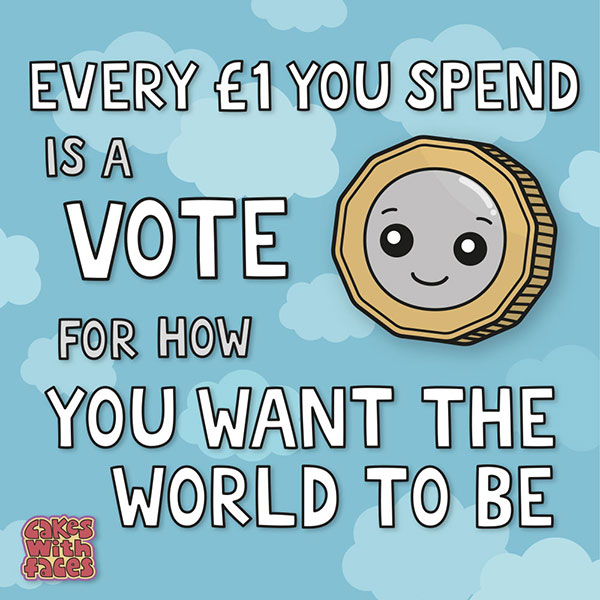 Christmas Gifts Shop
The most popular items are collected together for you in the Christmas Gifts Shop. They're the most popular designs, so they're safe bets as presents!
Or casually post it on Facebook to start dropping subtle hints to your friends and family…