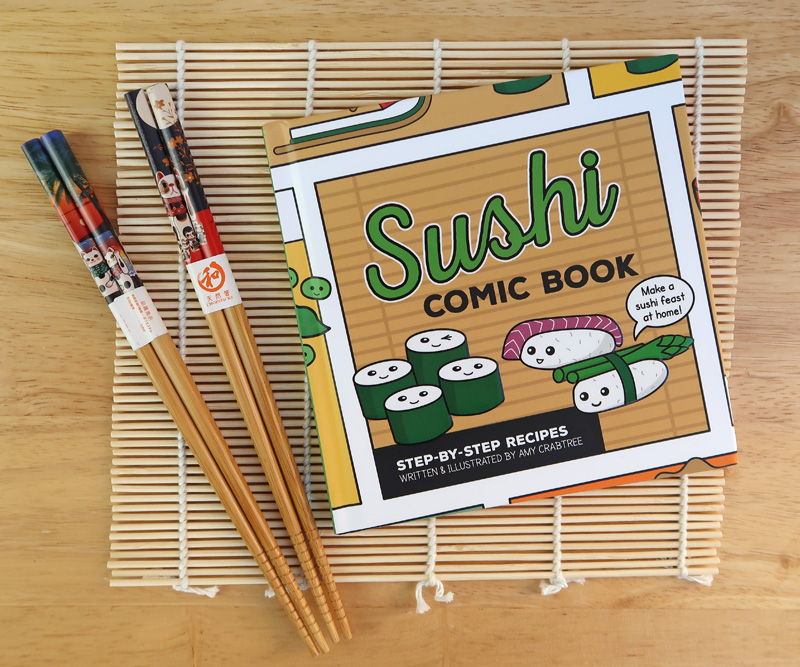 Sushi gift sets are back! Since the original How to Make Sushi comics sold out, you can now get the new hardback book as a gift set. It makes a great present for fans of Japan and Japanese food.
What's in the set?
The gift set includes:
Hardback Sushi Comic Book (64 pages)
Bamboo sushi rolling mat
Two pairs of reusable chopsticks – with a cute cat design!

Sushi Comic Book
The Sushi Comic Book is a recipe book in comic book format! Sequential art's perfect for showing you how to make sushi rolls, and lots of people have said it's easy to follow. Plus it's really cute, with sushi characters guiding you along the way.
The book includes how to make single filling rolls, futomaki, inside-out rolls, nigiri, temaki hand rolls and lots more, plus gyoza, edamame and miso soup to complete your sushi feast.
"Wonderful comic-book format step by step guide to making your own sushi. So much more helpful than just a bunch of words. Very cute drawings and clear explanations."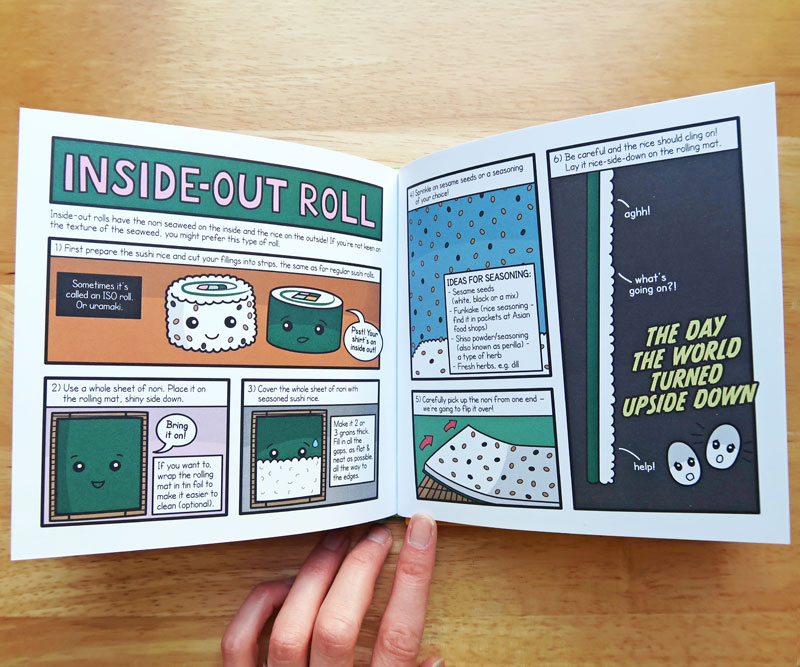 Based on my Sushi Comic from 2012
I wrote/drew the original version of the How to Make Sushi comic book back in 2012 and launched it at Thought Bubble comic con. At the time it seemed like so much work to create a whole comic!

The new Sushi Comic Book is an extended version of my original 16 page comic. It contains everything from the original, plus extra recipes and features about sushi in Japan. It's a 64-page hardback book, published by Ice House Books.
There's also a Cupcake Comic Book…

Make Sushi at Home
There's nothing like freshly made sushi! It tastes so much better than lunchbox sushi from shops, which can be quite dry. You can try out different fillings, experiment and make it exactly how you like it.
Sushi's also really expensive at restaurants (in the UK at least!), so if you make your own at home, you can have as much as you like without worrying about the bill!
Sushi night's a fun way to spend an evening with friends or family. Once you've practiced yourself, you can show them how it's done and then enjoy a sushi feast together!
The book guides you through the ingredients you need and where to get fish that's safe for sushi.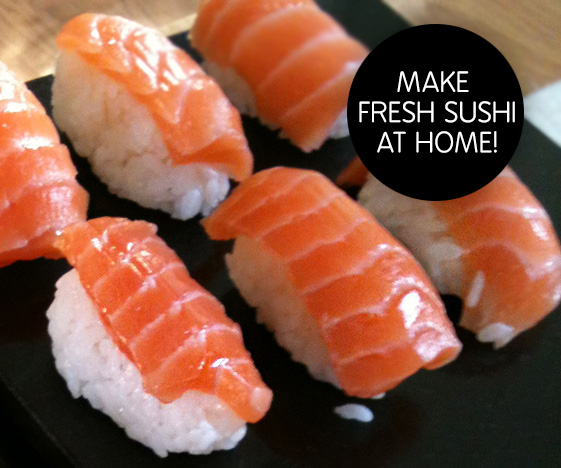 Vegetarian / Vegan Sushi
All the sushi in the book can be made with fish or vegetarian. I don't eat fish, and I can still enjoy a sushi feast with lots of variety! There are loads of vegetable fillings you can have if you don't fancy eating raw fish.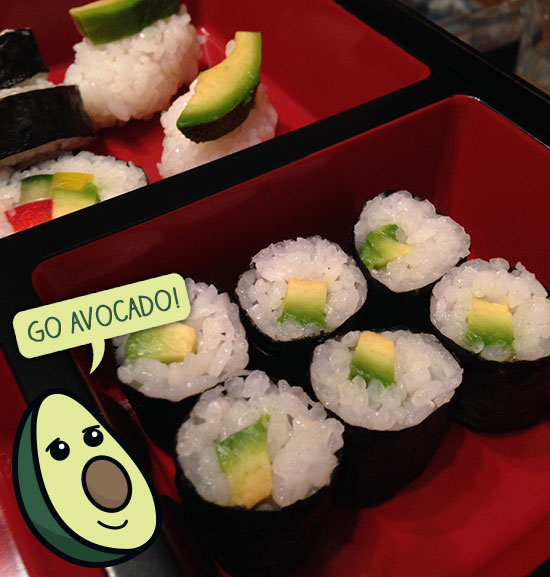 Sushi-Making Video
Join us for Sushi Saturday in this video (from 2018, before the new book came out). It's longer than my usual videos, taking you with us as we prepare everything for sushi night at home.
There are lots more videos about sushi in Japan on Cakes with Faces' YouTube channel, including fun conveyor belt sushi in Tokyo (so much less expensive that you'd think!).