There've recently been some updates to the Japan Rail Pass (JR Pass) and new things you need to know about travel in Japan, including luggage reservations on the shinkansen and a new smoking ban.
Even though we can't travel right now, here are the changes that have recently come into effect, so you know about them for your next trip.
---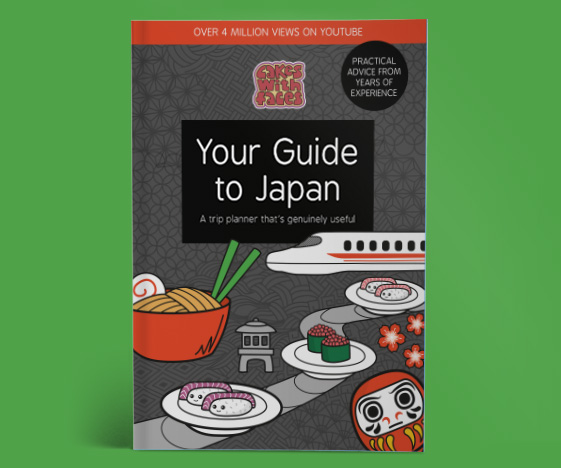 Japan Travel Guide Book
All these updates will be in my Japan travel guide, which is available to pre-order (out July 2020):
---
Japan Rail Pass Updates
You can now buy your JR Pass directly from Japan Railways, on their official site japanrailpass.net.
Previously when you purchased a JR Pass, you were sent a paper exchange order in the post, which you could then exchange for the actual pass when you got to Japan. Now, if you buy directly from Japan Railways, you skip the exchange order step. You simply receive a confirmation email, then you collect the pass from the ticket office when you get to Japan. It's a quicker process, so especially if you're buying your pass last minute, you don't have to wait for anything to arrive in the post.
There's still the option to buy the JR Pass through an agent, using the old process with an exchange order. I use japan-rail-pass.co.uk and they've always been reliable.
It's actually slightly cheaper to buy through an agent – currently 3960 yen less for a 7 day pass, which is about £30 or $37. However, the benefit of buying directly from Japan Railways is that you can now make online seat reservations, which I'll explain next.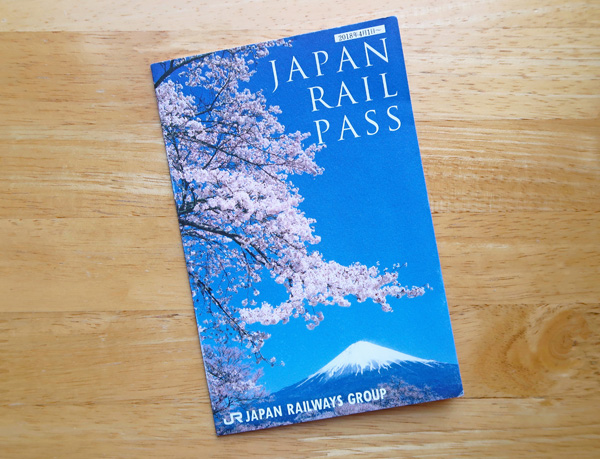 Online Seat Reservations
If you buy your JR Pass from the official website, you can now make seat reservations online. Previously you could only do this at a ticket office in Japan (unless you were travelling with JR East, which was ahead of the game and offered online reservations already!). The new system started in June 2020.
The video below has more details about making seat reservations and when it's best to make them, but with the new system, you can reserve bullet train seats up to 30 days before you travel. If you have JR Pass, it's free to reserve seats, and ensures you're guaranteed a spot on the train at busy times. For most trains there's no requirement to reserve, but the facility's there if you want to, and I think it's a good idea if you know when you'll be travelling.
Online reservations are only available if you buy your pass directly from Japan Railways, and not if you buy from an agent. (I'm guessing that's what the additional cost is for). So if you buy from an agent you'll need to wait till you get to Japan to make reservations at the ticket office or a ticket machine. Note that if you reserve online, you'll still need to go to a ticket office or machine to pick up your reservation cards.
The new site for making online reservations is japanrailpass-reservation.net.

Luggage on the Shinkansen (Bullet Train)
There's now a restriction on over-sized luggage on the shinkansen. For most people it's nothing to worry about, but here are the details so you can make sure.
What is over-sized luggage? Add up the length, width and depth of your suitcase. If it's more than 160cm, it's over-sized. If you have over-sized baggage and you're going on the bullet train, you need to make a reservation or there's a 1000 yen fine.
Tip: For most airlines, if you can check in your suitcase, it won't be over the limits. (But check just in case, as rules vary for each airline).
On the shinkansen there's a gap behind the last row of seats in each carriage that's just the right size for suitcases. I used to try and get on the train early to nab that spot! However, now if you want to put your luggage there, you have to reserve the seats next to it, in the last row. And if you have over-sized baggage, you have to reserve those seats.
The shinkansen is fairly spacious and for me (about 5'5″) there's room to put a full-sized suitcase in front of your knees. There are also overhead luggage racks, which are said to be large enough for suitcases, although I've only ever put hand luggage sized mini cases up there.
Musical instruments, pushchairs and sports equipment don't count as over-sized luggage, so reservations aren't compulsory for them.
Full details are in this pdf from Japan Railways.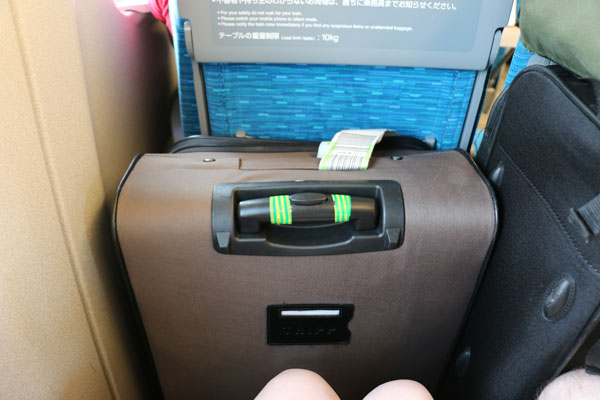 Automatic Ticket Gates
This next update is great news – you can now use your JR Pass at the automatic ticket gates at stations.
Previously you had to show your pass to the assistant at the side of the gates, who'd check the date manually and let you through. Occasionally there were queues, especially if they were helping someone else with a problem. While I never had to wait for very long, being able to use your pass at the automatic gates will be much smoother and quicker, so it's a definite improvement.
Smoking Ban
Japan's been quite slow behind other countries to adopt a smoking ban in bars and restaurants, but it's finally been introduced with effect from April 2020.
There'll still be smoking rooms and areas, and there are several exceptions. The most notable is that the ban doesn't apply to smaller restaurants with a floor space of less than 100m2, which I think would be a fair number of restaurants. Especially in Tokyo, lots of establishments are very small, so it seems like the smoking ban wouldn't apply to them.
I won't go into the technicalities of the rules, but what you need to know is: there's a smoking ban in place, so look out for signs indicating whether smoking's allowed, and where smoking areas are. There's an in-depth article about it on Tsunagu Japan, with pictures of the new signs; the symbols are easy to interpret and there are English translations.
---
More Details in the Video
All these updates are in my video, if you'd like to hear more details about them. Also check out the Japlanning playlist on my channel for more travel tips and advice on planning your trip to Japan.
---
My Japan Travel Guidebook
All these updates are included in my Japan travel guidebook, which is available to pre-order now! I've just finished editing and proof-reading, and have just sent it off to print this week.
They'll be ready and on their way out in July 2020 – first to the 500+ Kickstarter backers who made it possible to get the book printed (thank you!), then to everyone who's pre-ordered.