#Japanuary is a Japan-themed Instagram challenge from Cakes with Faces. Join in and share what you love about Japan!
Everyone's welcome to join in. Let's share what we love about Japan, and share happy memories.
How to Join In
Post a pic on Instagram related to Japan
There's a theme for each day (below). It can be a photo or artwork – whatever you like!
Use the hashtag #Japanuary so everyone else can see it too.
Join in every day or as many days as you want to.
I couldn't believe how many people joined in last year, from all around the world. I really enjoyed seeing your pics and especially all the stories and happy memories behind them. It really felt like a little community of people who love Japan. I can't wait to see what you post this time!
Themes for Each Day in January
Feel free to share this pic so other people can join in too!

But I don't have any new photos this year!
Neither do I! Like many of you, my Japan trip was cancelled this year, so I have 0 (zero) new photos.
I asked on Instagram if people wanted to do Japanuary anyway, and the answer was: YES!
Photos don't have to be new, or even recent. Feel free to re-post pics you've shared before if they fit the themes – we'd love to see them!
What if I haven't been to Japan?
Japanuary is for everyone! If you haven't been to Japan, or if you're planning your first trip, you can still join in.
Post something Japan-related eg Japanese food you've tried (or cooked yourself!), character merch, plushies, figures, books, drawings, arts and crafts, Japanese events in your country or your collections at home.
For the themes that involve places, share somewhere you'd like to go.
Do I have to post every day?
Join in for as many days as you want to. Japanuary's a fun, easy-going challenge. If you only post once a week, or if you don't have anything for a particular theme, that's fine! It's all about sharing what we love about Japan, and looking forward to safe travels in the future.
Feel free to post just one or multiple photos for each theme – interpret them however you like!
More about the Themes
Here's a bit about the prompts for each day, to give you some ideas. The themes have had a refresh from last year. There are some new themes related to Japan at home – and I've kept a few favourites that had to stay in!
What you miss
We all miss Japan! What are you dreaming of?
Tokyo
The only specific place in the challenge this year, because most people go to Tokyo, or plan to go there. The largest (and best?) city in the world!
Japan at home
How have you brought a little bit of Japan into your life this year? Souvenirs from Japan, food, artwork, decorations or ornaments around the house, your hobbies… how do you experience Japan when you're not there?
Treats
Sweets, snacks, ice cream – traditional or from the convenience store, or snacks you've tried at home.
Hotels/accommodation
Where you've stayed, or where you'd like to stay. Show us what Japanese hotels are like – or show us somewhere unsual. Reviews and recommendations please!
Characters/mascots
I love spotting cute characters on signs, etc. They pop up everywhere! Or maybe you have character merch at home, or on leaflets, books, merch – show me some cuteness!
Your top tip
What would you tell other people planning a trip? Share your advice!
Japanese food at home
What dishes do you cook at home? Do you have recommendations for Japanese ingredients, seasonings, sauces or where to buy them? Is there an amazing Japanese restaurant you love to visit? Or a sushi box for a quick taste of Japan at lunchtime?
Beautiful places
Somewhere beautiful you've been – or that you'd like to visit. City or countryside – anywhere scenic or picturesque!
Last day in Japan
What did you do on the last day you spent in Japan? Or show us your final moments at the airport – did you spot Mount Fuji from the plane, or say goodbye with a delicious bowl of ramen in the departure lounge?
Japanese curry
Katsu curry, curry rice… It could be in Japan (have you been to Coco Curry?) or in your home country, or home-made.
Street views
Picturesque Japanese streets, alleyways, rural village streets, neon lights of Osaka.
Surprise me!
Anything goes! Show us something unexpected, something that surprised you, or something we wouldn't be thinking of! (I'm looking forward to this one!!)
Historic Japan
Beautiful, elegant, traditional Japan – gardens, temples, castles, old buildings, historic streets.
Cuteness overload
It's kawaii day! Nowhere does cuteness like Japan – let's flood the Japanuary feed with kawaii! Cute food, characters, fashion, plushies…
Weather
Was there a day when the weather took centre stage? A beautiful, warm, clear skied afternoon, or a time when it wouldn't stop raining. What did you do? Sometimes the weather creates unforgettable moments. Have you experienced a typhoon? Is Japan more beautiful in the rain? Is there a type of weather you'd like to experience?
Hidden treasures
Show us a time when you found something unexpected! Or a hidden spot that you've heard about and would love to visit.
Night scenes
Japan takes on a different atmosphere at night. Glowing lanterns, sparkling city-scapes, mysterious temples in the dark.
Vending machines
There's just something about them, they're so colourful… and they're everywhere!
Day trips
Days out – from Tokyo or anywhere else around Japan. Show us where you've been (and tell us if you'd recommend it) or share somewhere you'd like to go.
Temples & shrines
An iconic part of Japanese culture – beautiful places for a moment of tranquility.
Drinks
What Japanese drinks have you enjoyed? Go-to drinks from the konbini, your favourite Japanese beer, your first green tea in Japan, the time you learned to open marble soda, or a drink that really hit the spot.
Recommend a place/experience
Let's share recommendations and add to our Japan wishlists!
Books about Japan
Novels, guidebooks, art books, manga, coffee table picture books.
Trains
I had to keep this theme from last year! Japanese trains are just awesome. Show us the train itself, the view, the station or anything to do with TRAINS!
Gachapon
Another favourite! Capsule toys – do you have any? Or a colourful bank of gachapon machines outside a game centre. Impossible to resist!
Sushi
Conveyor belt sushi, a platter at a fancy restaurant, a bento box from the convenience store, sushi in your country – or sushi you've made yourself!
Magical moments
Share an unforgettable memory! It doesn't have to be huge – maybe a moment that really made you feel how much you love Japan.
Games/music/TV
Another way to experience Japan at home. Do you play Japanese games, listen to j-pop or j-rock, watch any asian films, anime or TV shows? Show us your collection, or something you've enjoyed.
Convenience store
Full of treasures! Either the store itself, or some treats you've had. A go-to favourite, or an unexpected find.
Place you most want to go
Where's top of your Japan wishlist? Let's look towards the future, and all the amazing places we've yet to discover!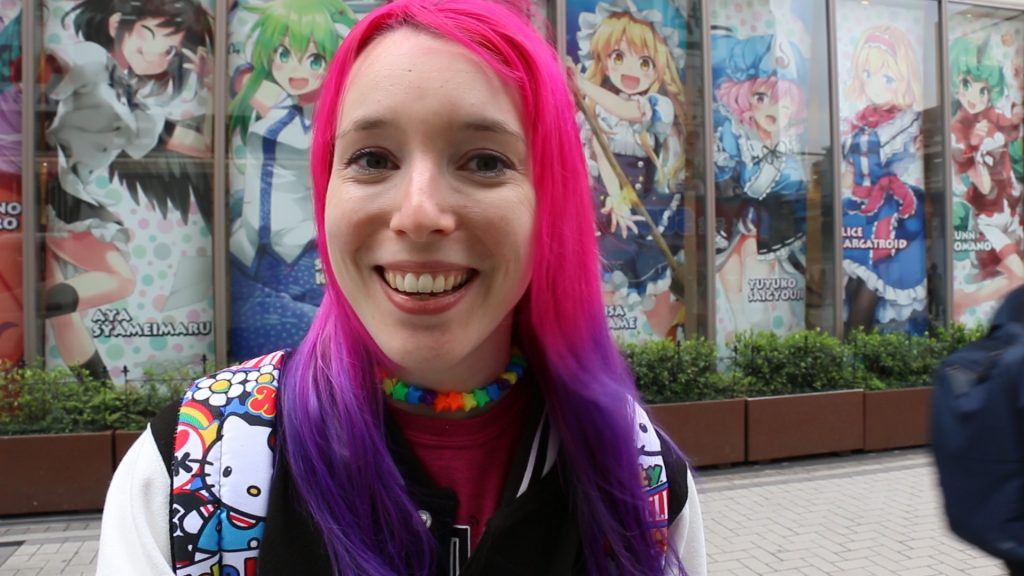 Videos about Japan
If you're new to Cakes with Faces, take a look at my videos! I'll be bringing you new Japan travel vlogs as soon as I can when it's safe to travel again (I can't wait!). For now there are lots of travel videos in my back catalogue for you to discover, and videos with tips and advice to help you plan your trip.
New videos every other Thursday on youtube.com/cakeswithfaces
My Japan Guidebook
If you're planning a trip or dreaming of Japan, my guidebook has 300 pages of tips and advice, checklists, help with booking everything and ideas for places to go. It was funded on Kickstarter in 24 hours, and it's now available right here in the online shop (worldwide shipping).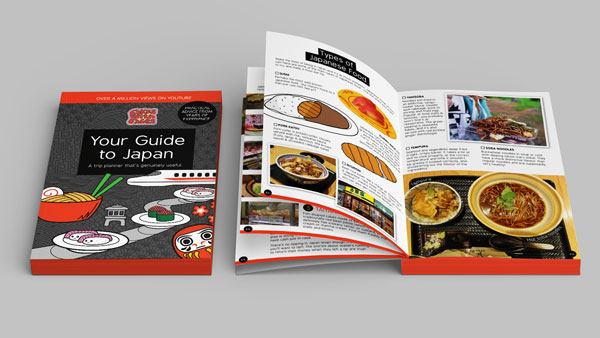 My Designs
I'm also a designer! Lots of my designs are inspired by Japan and kawaii style. Take a look…