Vegetarian Ramen in Kyoto
Vegetarian ramen in Kyoto, in a restaurant in Kyoto Station's ramen street – a whole floor of ramen restaurants!
Being Vegetarian in Japan
Eating out as a vegetarian in Japan isn't easy. Most restaurants don't have a vegetarian option, and dashi (fish stock) is a widely used ingredient in Japanese cooking, so it's quite difficult to avoid. For us, there's the added challenge that one of us is vegetarian and the other isn't. So while there are vegetarian and vegan restaurants, what we really want is regular restaurants with vegetarian options.
If you're worried about travelling to Japan as a vegetarian, there's lots of tips and advice in my previous video. I was certainly worried before I first went. It's difficult, but not impossible. I'd highly recommend researching places to eat – don't rely on being able to find somewhere just walking around looking at menus – you'll end up tired and hungry!
Yamagishi Taishoken
That's why it was so surprising to stumble across a ramen restaurant with vegetarian options (and a choice!!) in Kyoto Station. Details of the restaurant are here – it's called Yamagishi Taishoken.
Don't worry about writing down the address; just go to Kyoto Station, and from the main concourse go up the escalators and past the light-up stairs in the video. On the 10th floor, go through the entrance on the left and you'll find a whole floor of ramen restaurants. The name "Yamagishi Taishoken" is on the sign in English, so you shouldn't have trouble finding it!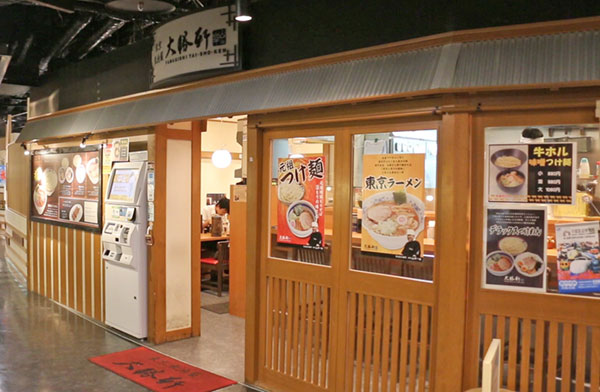 More Japan Videos
I'll have more vegetarian places to eat in Kyoto and Tokyo coming up in my videos, so subscribe to Cakes with Faces on YouTube and hit the bell for notifications.
Next up is a day trip to Hiroshima and Miyajima. Miyajima was my other favourite place from the trip. It was absolutely beautiful, with a tori in the water and wild deer – I can't wait to show it to you!