The new Hawaiian shirts are now available for pre-order! They'll be despatched mid June 2019, ready for summer: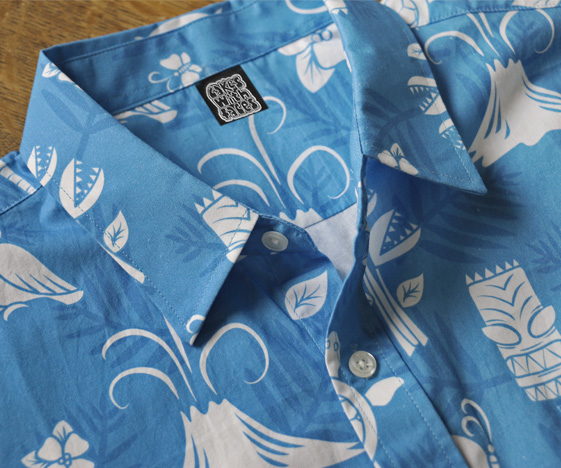 Hawaiian Shirts
I first started working on these in August last year. At the time I used the pattern on the Kawaiian dresses, but I wanted to make a shirt as well.
I'd had requests for more mens' clothes, and I don't want Cakes with Faces to be just for women, so I wanted to design a shirt. (In fact the shirts are unisex, like most of my designs, so while the sizing's based on "mens sizes", they're for anyone to wear!).

Design Inspiration
The pattern features tropical plants, surfboards, birds, volcanoes and man-eating plants!
It's inspired by tropical Hawaii and the theming of the beautiful Polynesian resort at Disney World. It's so magical there on the beach in the evening, with all the flaming torches.

Making the Shirts
Once the design was finished, I had several samples made before I found one I was happy with. The first felt strange, and full of static. So I upgraded to 100% cotton shirt, which feels so much nicer.
I had limited stock of them on my stall at comic con; it was a hot weekend in London so a few people bought them and put them on straight away, and they came back later in the day to let me know how cool and comfortable they are to wear. You guys are so nice, it's so lovely to have the best customers!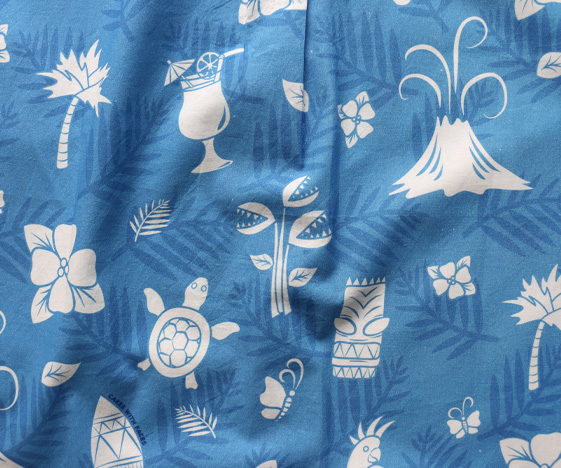 Sizing
The Hawaiian shirts are relaxed, casual fit for summer. The style is quite long, and they're just slightly larger than the standard/mens t-shirts. So you can wear them on their own or over a t-shirt.
They're available in sizes Small – 2XL. Pick the size you'd wear in mens t-shirts or hoodies.