The new Japanese fox flip flops are available to pre-order – for despatch mid June 2019. And they're extra special – with paw print sand prints as you walk!
Japanese Kitsune Fox Design
I first drew the Japanese fox shrine pattern last summer, just for fun (more about it here). I wanted to do something with the design but didn't have a clear idea at first. It's a striking design, with the contrasting black and white, bright orange-red and the busy pattern, so it's a bit too full-on for a dress or t-shirt.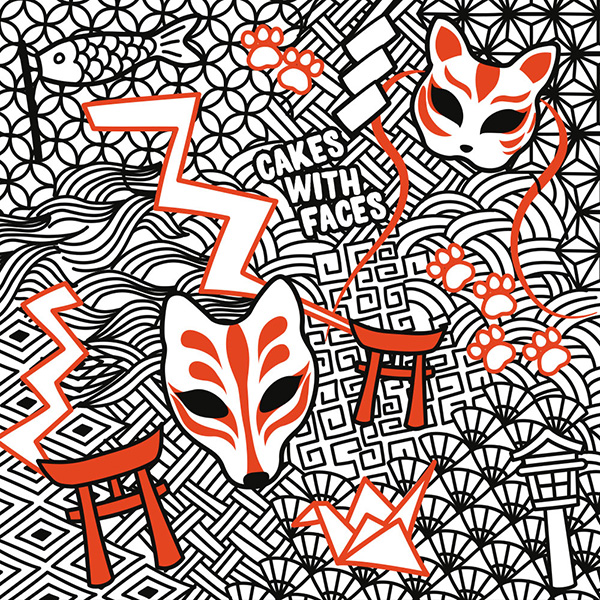 Taking the Idea to Production
Then I had the idea of flip flops! I had a sample made and they looked perfect, but they were just too pricey to go into production. While I really liked them, the production cost alone was way more than most people would want to pay.
Getting products manufactured is a big challenge for small brands – the price goes down as you order more, and that's how high street shops can sell items so cheaply. But when you're on a smaller, non-mass-produced scale, the costs are so much higher, which makes it difficult to compete.
While I don't aim to be the cheapest, I try and keep the prices of my designs reasonable – currently the most expensive item in my shop is £32. Since the start of Cakes with Faces back in 2011, everything has been entirely self-funded. It's always a risk investing in new designs before I know if anyone wants to buy them!
So I put the flip flops idea on the shelf for a while. But the sample looked so good that earlier this year, with a bit of negotiation I managed to find a way to make it happen – and they've come out perfectly!
Paw Prints in the Sand
To make the flip flops extra special, they make paw prints in the sand as you walk! When I found it's possible to have sand imprints, a paw print was my definite choice – they're so cute, and they match the fox/cat design theme. It was so much fun testing them out on a sunny day: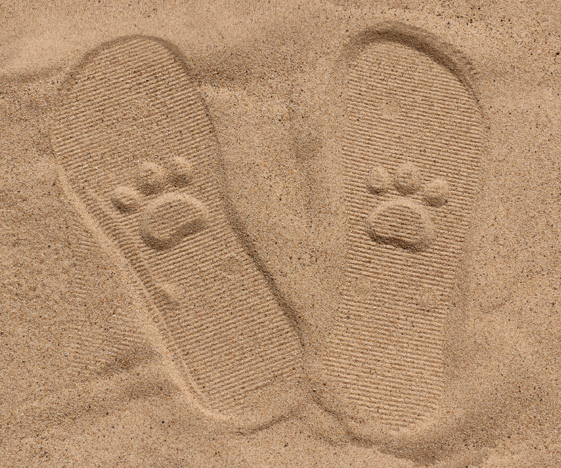 Design Inspiration
The pattern's inspired by inari shrines, my favourite type of Japanese shrines. They're the ones with the red gates and kitsune fox statues. Foxes are messengers in Japanese mythology, and they're tricky creatures – not to be trusted!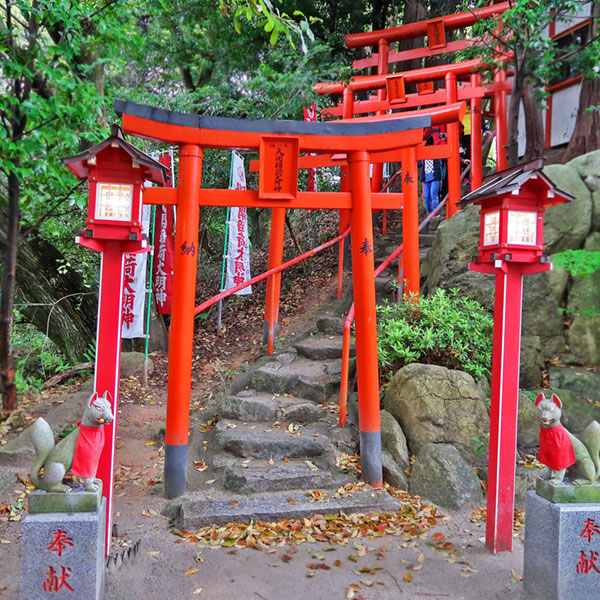 The background pattern's inspired by traditional Japanese kimono patterns. Each type of pattern has a symbolic meaning. My version's in black and white, mixed with hand-drawn zentangle style.

Sizing
There's a range of unisex sizes:
Small: UK 3.5-6 / EU 37-39 / 25cm long
Medium: UK 6-8 / EU 40-42 / 27cm long
Large: UK 8.5-10.5 / EU 43-45 / 29cm long
XL: UK 11-13 / EU 46-48 / 31cm long
We've been wearing them around the house, to test them out and make sure they're long-lasting and good quality!
They're available to pre-order now for despatch mid June 2019 – you'll receive an email to let you know when they're on their way!