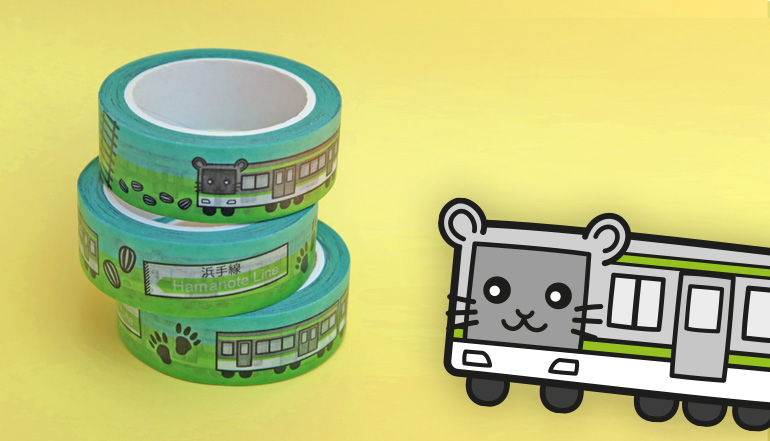 New Japanese trains washi tape featuring the Hamanote Line (hamster version of the Yamanote Line in Tokyo) and shinkansen.
Recyclable paper washi tape.
Use for crafts, card-making, scrapbooking, journaling, or to decorate cards and letters.
Unique designs only available at Cakes with Faces.
Worldwide shipping (despatched within 1 working day).
---
Hamanote Line Washi Tape
All aboard the Hamanote Line! A hamster version of the Yamanote Line in Tokyo. If you go to Japan, you'll ride this train a LOT. It goes in a loop around the city – really useful.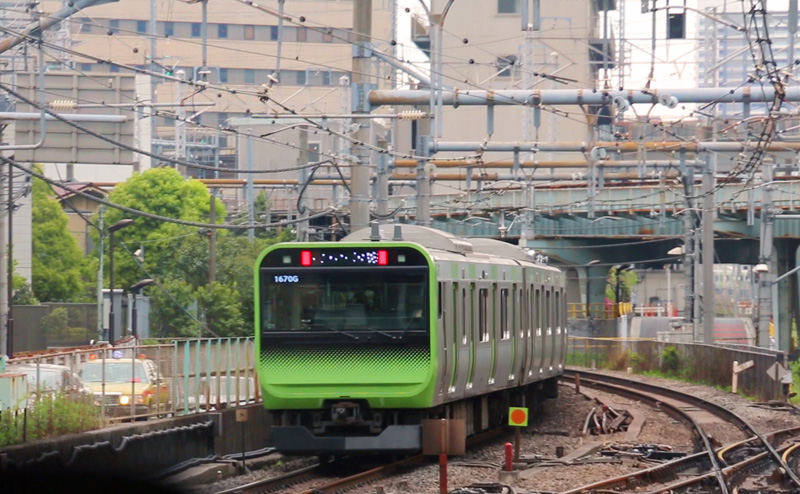 The tape features a cute hamster version of the train – with paw prints, a "Hamica" (Suica) train pass and sunflower seeds.
It looks brighter on paper than when it's on the roll. I want to stick it on everything I own!

---
Shinkansen Washi Tape
This washi tape features the shinkansen zooming past Mount Fuji, with shinkansen reservation tickets, sparkles and cherry blossoms.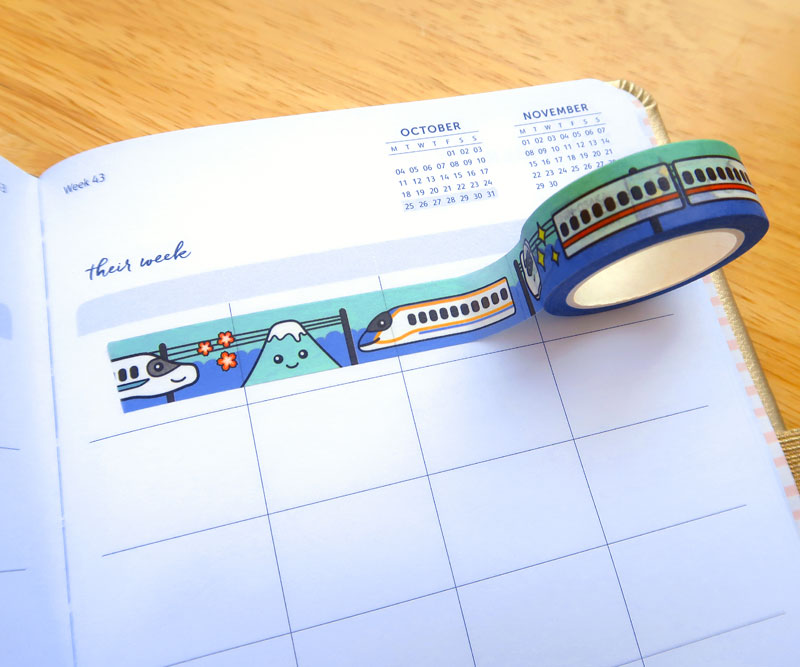 Bullet train enthusiasts will appreciate how the design includes regional trains; there's the Tohoku shinkansen in green and pink and the majestic Hokuriku shinkansen that goes to Nagano and Kanazawa, as well as the classic Tokaido shinkansen that runs on the popular route between Tokyo and Osaka / Kyoto.
This tape also looks lighter when it's stuck on paper than when it's on the roll – the colours are bright and vibrant!

How to use Washi Tape
Washi tape's great for all sorts of arts and crafts. Decorate letters and cards, or use it for fancy gift-wrapping. Make your diary, journal or calendar look more fun, or to highlight sections in a notebook. Use it for anything you want to brighten up or that needs some cute Japanese trains!
This tape's especially good for travel journals and scrapbooks. Use it to decorate the page or to keep your souvenirs from Japan safe – all those tickets, leaflets and mementos from your trip. It'd be a nice present for someone dreaming of Japan or planning a trip (along with my Japan travel guide book!).

Tokyo City of Kawaii
If you like these characters, they're also available as enamel pins in the Tokyo City of Kawaii series, featuring iconic friends from Tokyo as cute characters: