Cakes with Faces' Japan travel guidebook's featured in NEO Magazine! Thank you so much to NEO for the feature.
Preview of the Book
There's an interview and 10 page extract from my Japan travel guidebook, to give you a preview of what's in the book. It's in issue 200, out in August 2020.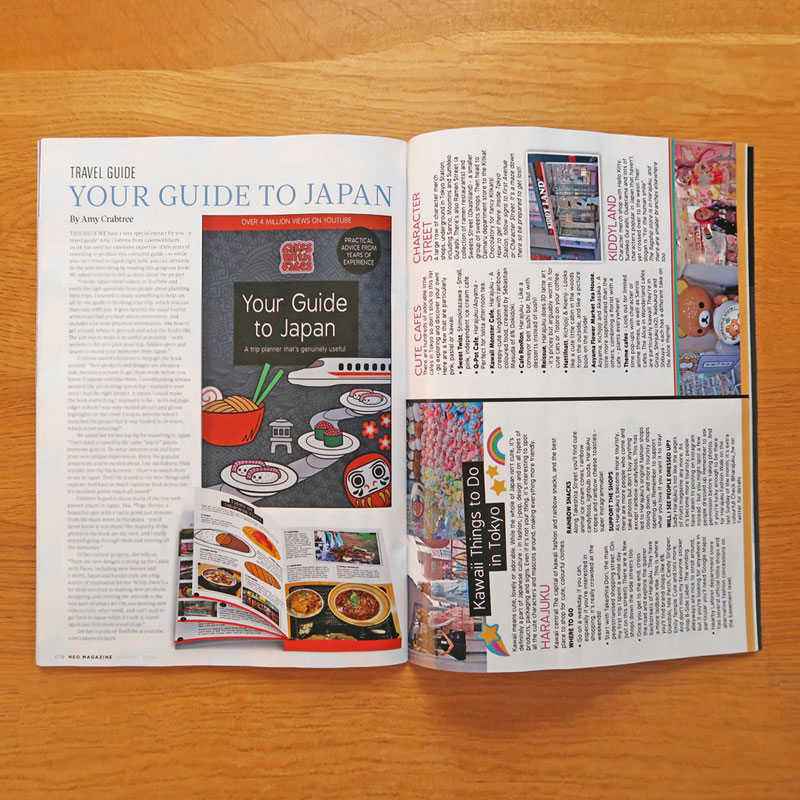 NEO Magazine
NEO is a UK magazine about anime, manga, cosplay, asian films and music. It's celebrating its 200th issue – happy anniversary NEO! They feature anime and manga reviews, articles about Japanese culture, and this issue there's even an interview with Cinnamoroll, this year's winner of Sanrio's Character Ranking.
Here's where to get the magazine if you can't make it out to the shops:
There's currently a special offer of 6 issues for £15 with their Summer Reading promotion.